Collaborative microrobotics research featured in public media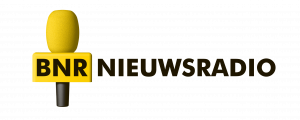 Cutting-edge microrobotics research at the Surgical Robotics Laboratory has gained media exposure and recognition in an interview on BNR Nieuwsradio. Our researchers achieved a breakthrough by successfully coordinating two microrobots to work together in a 3D environment to grasp and assemble passive particles, opening new possibilities in biomedical applications. This achievement demonstrates our commitment to pioneering advancements in robotics and technology. The University of Twente press release can be read here.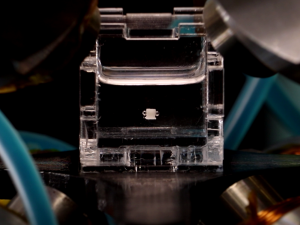 On October 24, 2023 Science journalist Karlijn Meinders from BNR Nieuwsradio interviewed Dr. Franco Pinan Basualdo and researcher/doctoral candidate Mr. Michiel Richter, about the scientific breakthrough. Furthermore, Mr. Richter gives an insight into other research lines currently active within the Surgical Robotics Laboratory. The radio program can be heard here.
This research was conducted within the framework of the RĔGO project, a part of the Horizon Europe program, aimed at developing a cutting-edge set of AI-powered, micro-sized, untethered, stimuli-responsive swarms of robots. The results have been published in an open-access paper titled 'Collaborative Magnetic Agents for 3D Microrobotic Grasping' in the scientific journal Advanced Intelligent Systems. You can access the publication for more in-depth information here.