SRL featured in De wereld van morgen (NPO 1)
Microrobotics research conducted within SRL was highlighted in the Dutch public TV programme (De wereld van morgen – The world of tomorrow). The show was broadcasted on 26 June, 2019, and can be viewed here.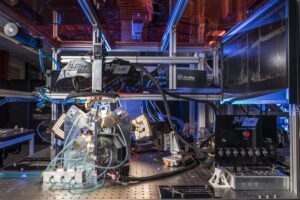 In the world of tomorrow, the viewer gets a glimpse to life in the near future. The self-driving car, the use of artificial intelligence in health care: these are just a few examples of high-profile innovations that will not take much longer to be in the reality. Also featured is the world of micro-/nano-robots – specifically work done at SRL in the area of bio-inspired micro-robots and control miniaturised grippers for taking biopsies in the future.